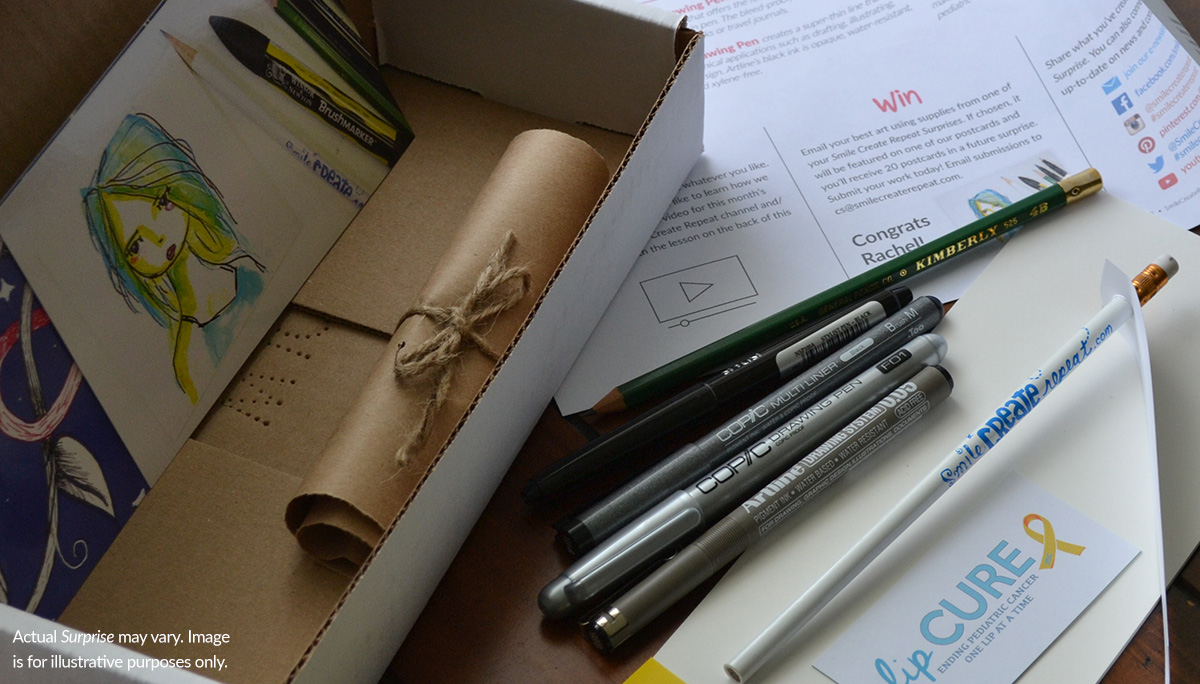 Start a 2-month subscription for only $50 and receive a FREE Past Surprise (a $30 value) all with free shipping (a $10 value).
Join the Fun or Give a Gift today
Each month in your themed Smile Create Repeat art supply subscription box, you will receive 5 or more quality art supplies chosen and tested by artists, an exclusive Creative Card art lesson, and additional surprises, delivered right to your door.
Order by the 24th to receive your October Anniversary Surprise!
Shipping in the US only. | *This special plan automatically renews every 2 months. | You may cancel at anytime.